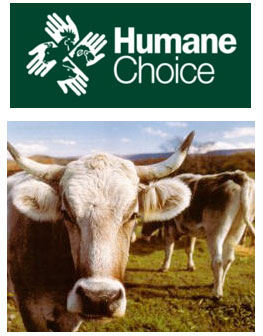 Humane Choice Press Release
New 'Humane Choice' label aimed at improving the lives of farm animals and building consumer confidence
When animal organizations make claims that are as exaggerated as any product marketer, have they come to the point where they are doing more harm than good?
Source:
Humane Society International Aug 2006 8/9/2006
Click here for direct link to source
Humane Society International and NASAA (National Association for Sustainable Agriculture) have signed the final contracts to provide a Humane Choice alternative to the Australian public.
With the recent bad publicity on free range produce this important initiative could not be more timely. The Humane Choice label will initially cover beef, pork, lamb, chicken and eggs and will guarantee the consumer that the animal has been treated with respect and care, from birth through to death. There is only ONE humane choice standard so there is no ambiguity for the consumer.
The Humane Choice label will denote the animal has had the best life and death offered to any farm animal. They basically live their lives as they would have done on Old McDonald's farm, being allowed to satisfy their behavioural needs, to forage and move untethered and uncaged, with free access to outside areas, shade when it's hot, shelter when it's cold, with a good diet and a humane death.
Procedures such as mulesing, nose ringing, beak trimming or any form of mutilation will not be allowed. Weaning of animals shall enable the natural process of animal rearing to occur, sows will not be kept confined in stalls and transportation shall be kept to a minimum.
...
"We anticipate certified organic livestock farmers in Australia will have little difficulty in adding Humane Choice certification to their current certification status, which will add a further marketing advantage," said Devrell. ...
"We are hoping this new label will attract many farmers who are already treating their animals with the respect they deserve, to come forward and be recognised as a certified supplier of humane produce," said Verna Simpson. "The more people who are involved in this important initiative, the greater the benefit to farm animals in Australia and the greater the choice for Australian consumers."
With the recent media coverage of dubious free range produce we want to take the guesswork out of consumer decision making where animal welfare standards are concerned. There is only one 'Humane Choice' so there is no variation in standards and consumers can have full confidence in the integrity of the product.